According to the rumors, Samsung is launching the all-new Galaxy Earbuds Pro with an amazing sound quality and enhanced features.
Recently, Evan Blass, on his Twitter leaked some pictures of the product in an attempt to fill in all the blanks that would lead up to the actual product itself. Now since the rumors are in the air, there is more information leaked about them including the price. According to the information shared by the WalkingCat on her Twitter handle, the price of Samsung's new Galaxy Earbuds Pro will be $199. This price is even $80 cheaper than Bose Quiet Comfort's earbuds.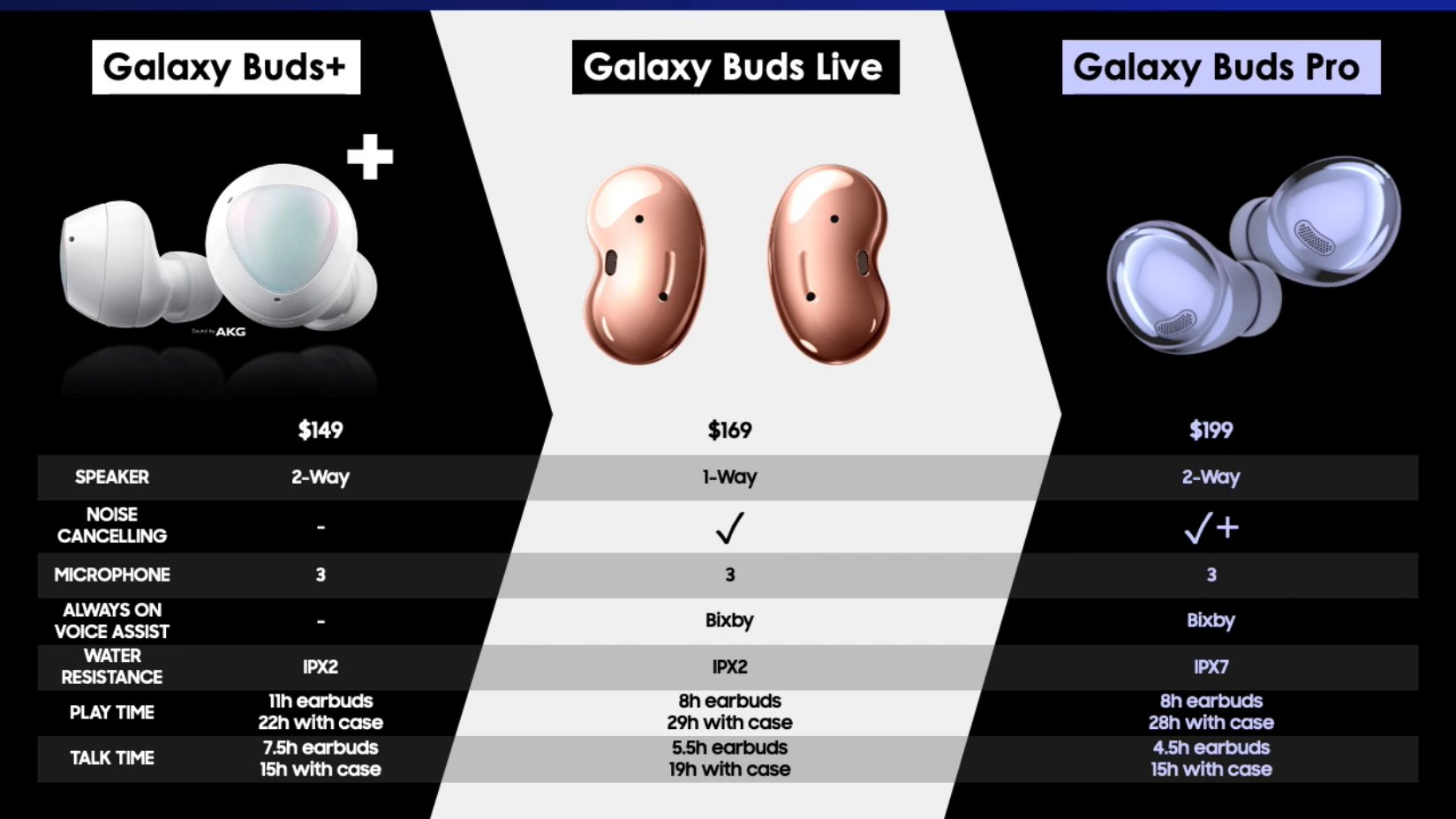 This picture by WalkingCat leaks some of the information related to the new product. Samsung's new Galaxy Earbuds Pro will be durable against dust and water. They offer up to 8 hours of battery life and this can be extended up to 28 hours approximately with the charging case. The picture by WalkingCat above compares the other two models of Galaxy earbuds with the expected earbuds PRO.
Another picture found on WalkingCat's Twitter shows 11mm woofer and 6.5mm tweeter. The amazing new Galaxy Earbuds Pro comes with an immersive sound quality and spatial audio feature. The price of these is $50 less than the Apple's AirPods Pro. Apparently, Galaxy Earbuds Pro by Samsung appears to be in competition with the Apple's AirPods Pro.
Now lets wait for Samsung to make an official announcement about the launch of Galaxy Earbuds Pro so we can test the amazing features it has to offer.